Are you trailering with the motor on? How is the boat loaded inside? I've always trailered with the outboard on but also have always had a lot of stuff inside upfront in or under the v-berth (lots of drinking water there).
Some with a single axle trailer have moved the axle back just a bit. Not a big job especially for a welding shop and a good time to put on new spring hangers along with new springs as they don't cost that much.
I added a second axle and a third bunk since I trailer with so much stuff in the boat.
Also I never like doing the Mac bump. Don't like the idea of trying to get that much weight to move forward under different circumstances.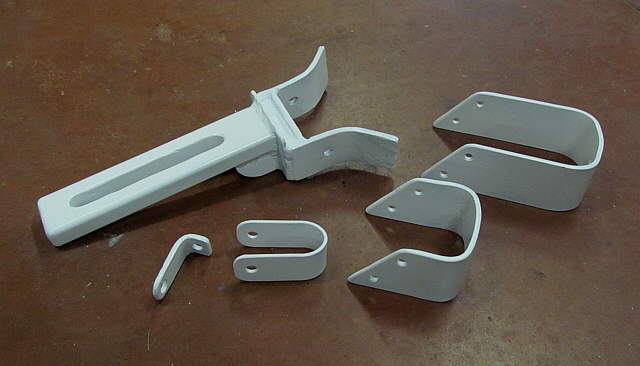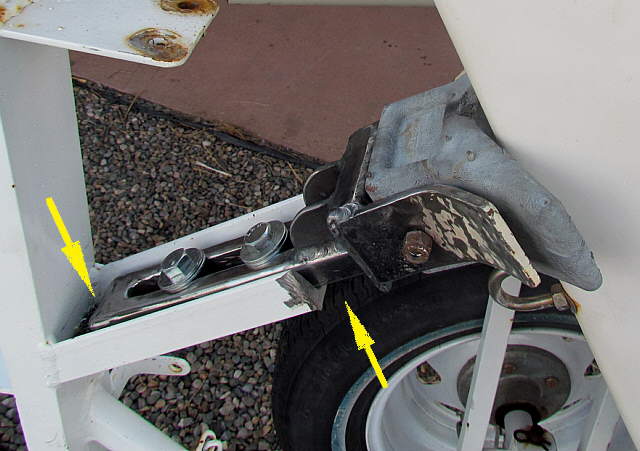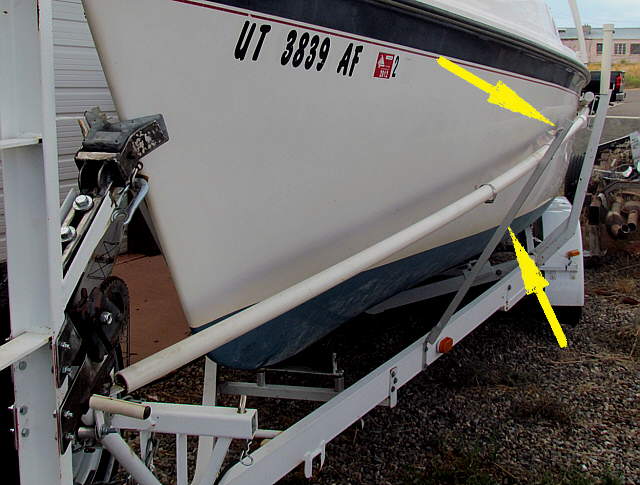 http://purplesagetradingpost.com/sumner ... ds-17.html
I modified the "V-block' so that it is movable and use that now. It just takes a second to move it and I'm not trying to move the boat via the 'bump' anymore.
Sumner
============================
1300 miles to the Bahamas and back -- 2015
The MacGregor 26-S
The Endeavour 37
Trips to Utah, Wyoming, Idaho, Canada, Florida
Mac-Venture Links