Toronto at night from the 'Wall'.
We (Crikey!) arrived several days early to take in the Port Credit Buskerfest. It looks like we'll have to do a repeat next year because we probably only managed to see a third of the performers. These two were set up in the venue just outside our marina entrance gate. Big crowds everywhere.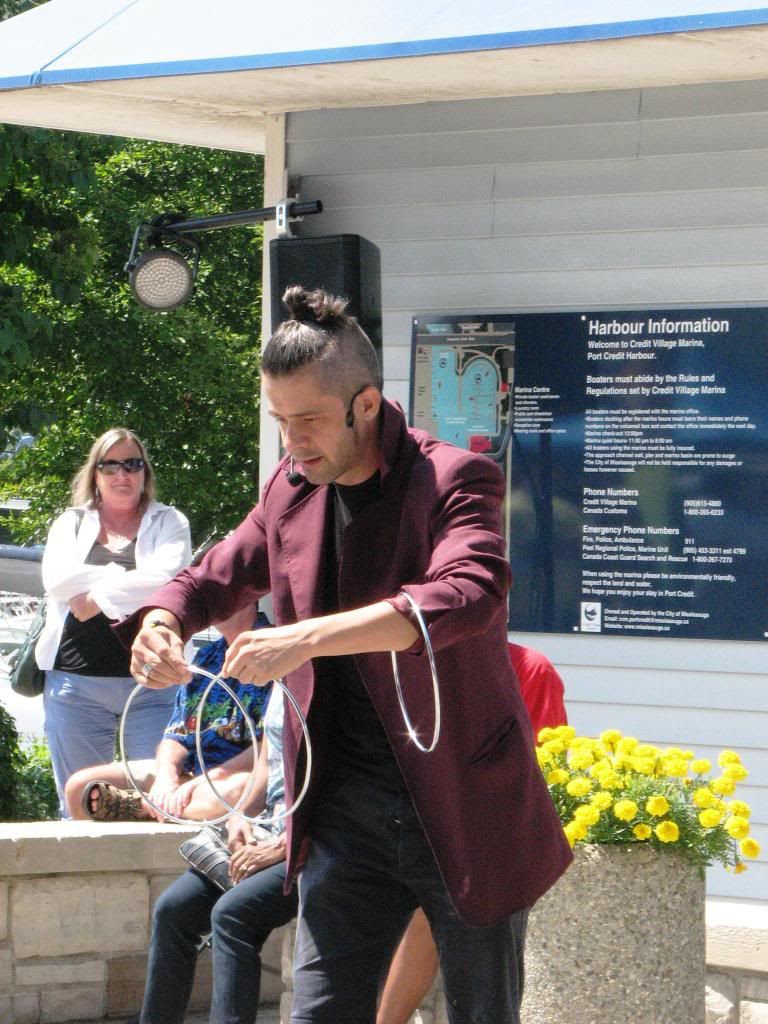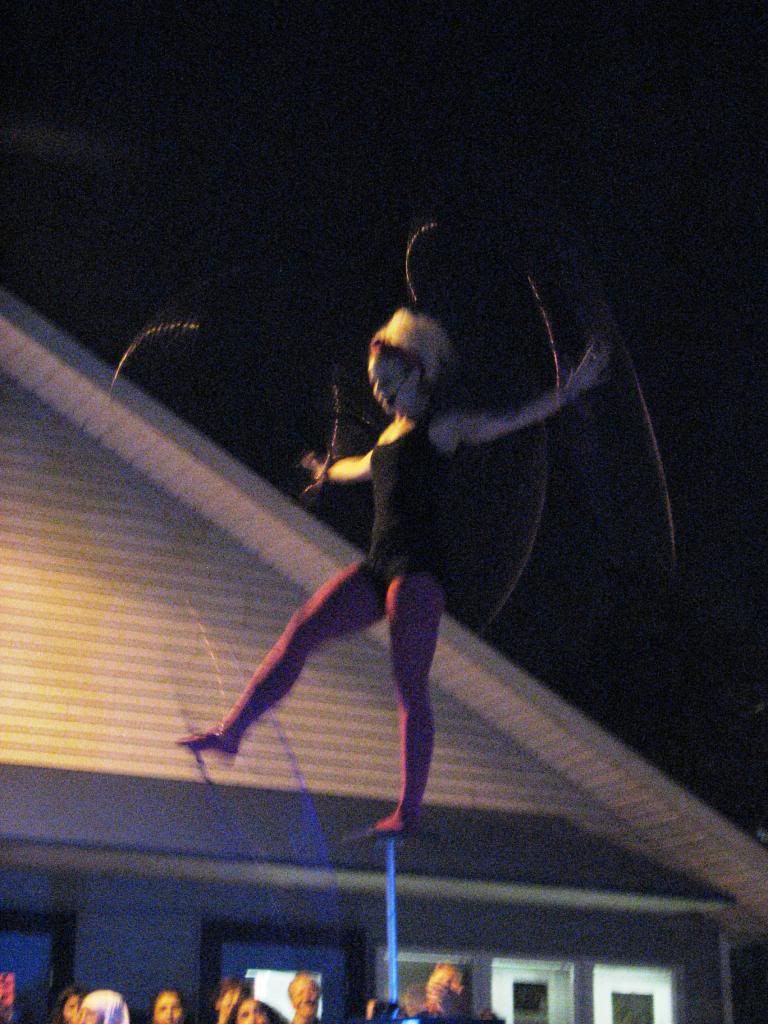 The only disappointment occurred when Johns boat (Highlander) went out of action with a stuck fuel injector. Not a happy time for the most amazing boat in our lineup - believe me, totally amazing (!). Nonetheless, our brave scotty bucked it up and took it all in stride and bunked (spooned) it in with Geoff (Beene) to the islands and back. Next year's the thing! Good on you mate!
Ross & Gabe.